From best-selling authors to world-class entrepreneurs, I've helped leaders of all types conquer the obstacles standing in their way so they can reach their full potential.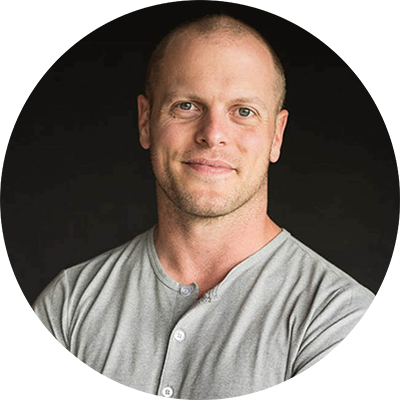 Tim Ferriss
Tim Ferriss is the author of five #1 New York Times bestsellers, an investor, and the host of The Tim Ferriss Show, which has more than 400 million downloads.
To help Tim achieve his ambitious goals, we developed and executed a formidable marketing strategy for his book The 4-Hour Body. During the two week launch, Tim sold a staggering 60,000 copies. His book reached no. 1 on the New York Times Best Seller list, no. 1 on Amazon's Most Sold list, and no. 1 on Barnes & Noble's overall Best Seller list. Today, the book has nearly 4,000 reviews on Amazon.
We also launched the Opening the Kimono conference, an event on the future of publishing which brought in 130 attendees at $10,000 per person. In addition to being Tim's Director of Special Projects and event coordinator, I also wrote and edited more than a dozen posts for The 4-Hour Blog, which garnered more than 500,000 views.
Tucker Max
Tucker Max is the author of four #1 New York Times Best Sellers and the co-founder of Scribe Media. He wanted to boost his marketing reach through podcast and video, so we teamed up several times over the years to create content that his audience would love.
In 2009, I helped with the marketing strategy for his movie, I Hope They Serve Beer in Hell. The strategy included daily shooting and editing videos during his nationwide promotional tour. The 30+ videos garnered more than 600,000 views.
In 2015, we co-hosted the Helping Joe series on The Mating Grounds Podcast, which resulted in over six million downloads over the course of 50 episodes.
In 2017, Tucker brought me onboard at Scribe Media as Head of Multimedia. Over the past few years, I've shot, edited, and published more than 500 videos for Scribe. I also created and hosted the Author Hour podcast, which has over 250 episodes and 120,000 downloads.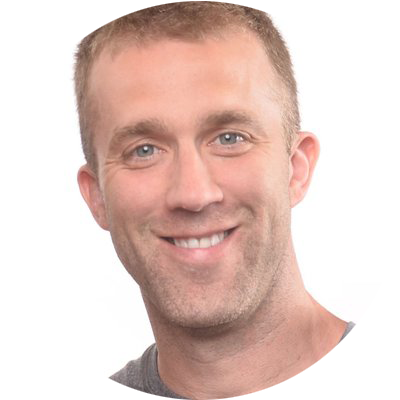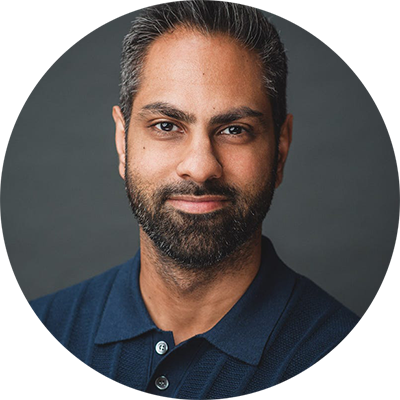 RAMIT SETHI
Ramit Sethi is a personal finance advisor and entrepreneur. He wanted to spread his unique perspective and understanding of personal finance, so his readers could focus on "big wins" and living a rich life.
As one of the marketing strategists for Sethi's book, I Will Teach You to be Rich, I managed a team that pioneered new, innovative strategies for book marketing. We created webinars, email funnels, and book trailers that propelled Sethi's book into the New York Times Best Seller list, Wall Street Journal Best Seller list, and the no. 1 spot on the overall Amazon Most Sold list.
Additionally, I wrote, filmed, and edited comedy videos for Sethi that garnered more than 80,000 views.
CHAD MURETA
As a successful app entrepreneur, author, and the co-founder of Project EVO, Chad had a lot on his plate. So when he decided to launch a new online course, he knew he wanted it done right the first time. Chad and I put our heads together to create a plan that delivered serious results in a matter of weeks.
I acted as the director and editor of App Empire, the 7-disc course on how to build an iPhone app business. Alongside Chad and Jason Adams, we created the product's marketing strategy and an email drip sequence to maximize retention and minimize refunds.
Within 10 days, App Empire generated $2.6 million in revenue. Our marketing strategy brought in 1,200 customers, and the email sequence minimized refunds to just 8% (which was 2-5X lower than industry averages).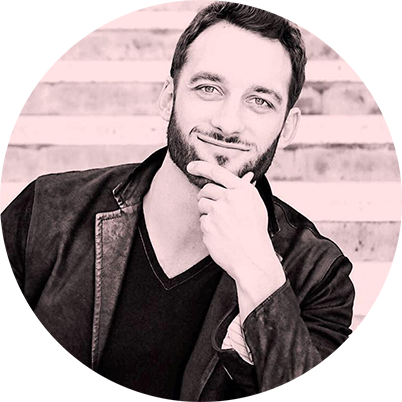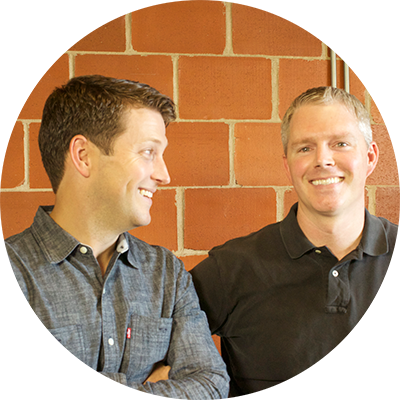 EVAN LOOMIS & EVAN BAEHR
Evan and Evan had a vision for a one-of-a-kind book on fundraising, which was sure to help thousands of entrepreneurs get their businesses off the ground. The problem? They weren't sure how to make the book a huge success.
Together, we created a book proposal that resulted in a $100,000 advance from Harvard Business Review. We then created a marketing strategy, which resulted in the book Get Backed hitting no. 1 on the Amazon Best Sellers list in Crowdfunding and Venture Capitalism. Today, the book has more than 140 five-star reviews.
JT MCCORMICK
JT McCormick is the President and CEO of Scribe Media, a company that helps people of all walks of life turn their ideas into books. JT is an incredibly experienced entrepreneur, but he needed help establishing himself as a professional speaker.
To support JT's goals, we created a demo reel which helped him land numerous speaking gigs, including the keynote at an exclusive event at MIT. We also landed his speech on Goalcast's Youtube channel, which has more than 1.5 million subscribers.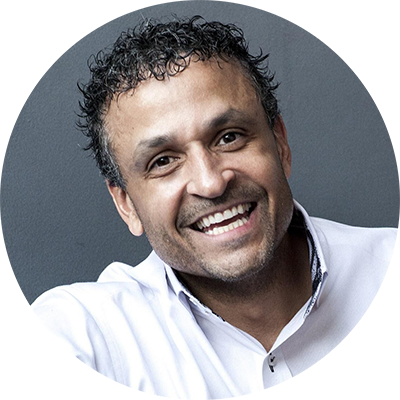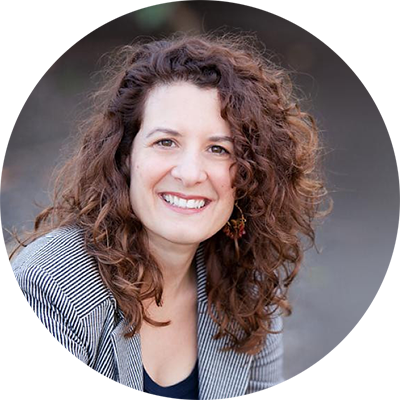 Jennifer Cornbleet
Jennifer Cornbleet is a nationally recognized raw food chef and instructor, and a faculty member of the Living Light Culinary Arts Institute. Despite her success, she found herself stressed and exhausted. She wanted a fresh start: to form a partnership with her husband and do what she loved for a living.
I helped Jennifer transition out of her stressful business and into one that was fully aligned with her values. Because we didn't want Jennifer to sacrifice her success for her sanity, we created a business model for her new company that would help her continue to support her family and live the life she loved. The model generated $100K in the first month.
Today, she and her husband continue to work in the business of their dreams.
Jenny O'Conner
Jenny O'Conner wanted to create a successful business from the ground-up. But she struggled to gain traction, and she wasn't earning an income that reflected the value she brought to her clients.
Together, we helped her create the business model that was right for her, which raised her revenue from $15K to more than $100K per year. Because of this, she was able to move to Austin and begin the process of adopting her first child.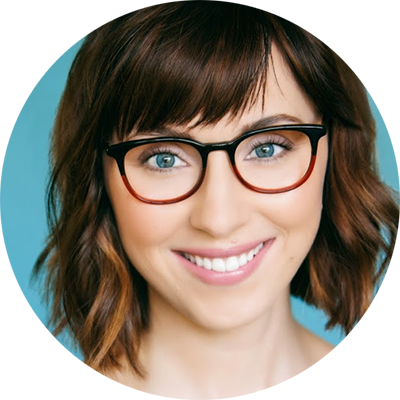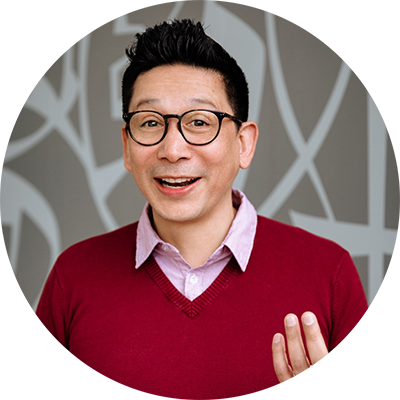 AZUL TERRONEZ
Best-selling author Azul Terronez is the CEO and co-founder of Authors Who Lead, a company dedicated to helping leaders write and publish books people can't get enough of. Azul wanted to propel his company into the limelight, so he teamed up with me.
I helped Azul get a TEDx talk so he could get his message in front of as many people as possible. To make the most out of this opportunity, I helped him write and practice the speech. In the end, his talk has nearly 2 million views.
Schedule a Marketing Assessment
If you're ready to get unstuck in your marketing and take your business to the next level, schedule your marketing assessment today. We'll work together to create a strategy that gets you the attention and the results you deserve.