Marketing That Makes the Best Even Better
Marketing Master Plan is for entrepreneurs, authors, and emerging thought leaders who need a marketing strategy that will actually work.
You'll get the most efficient path to accomplishing your business goals, so you can focus on making the impact and the life you want.
Meet Charlie Hoehn
Years ago, I found myself struggling to get a job in the marketing space. Agencies were shutting down during the recession, and I couldn't find the right fit. Over 100 companies ghosted me. I felt like a failure, lost in a sea of faceless resumes.
So I decided to take a different path. After I landed a virtual internship with Seth Godin, everything changed. I learned how to market effectively and ethically, and developed a passion for helping people share their message. I started to blog and slowly built up a following. Soon, I was working with some of the best entrepreneurs in the world, including Ramit Sethi, Tucker Max, and Tim Ferriss.
I helped Ramit become the #1 overall Amazon Best Seller and create his first videos. I helped Tucker execute the marketing strategy for his Hollywood movie, I Hope They Serve Beer in Hell. Together, Tim and I re-launched The 4-Hour Workweek and launched The 4-Hour Body, which hit #1 on the New York Times Bestseller list.
Today, I've advised some of the biggest thought leaders in the entrepreneurial space. I've helped authority figures launch New York Times bestselling books that went on to sell millions of copies, reaching enormous audiences with their messages.
On top of that, I've personally used these marketing strategies to propel my own career. I've written five books, including Play It Away: A Workaholic's Cure for Anxiety; spoken at the Pentagon; delivered four TEDx Talks; and hosted podcasts with millions of downloads.
If you're sick of wasting time on marketing tactics that fail to move the needle, or if you're tired of doing marketing that feels dehumanizing, let's talk. Together, we'll create a custom marketing strategy to help you make a profitable impact that you feel great about.
Schedule a Free Marketing Assessment
Watch the Masterclass: How to Scale Your Business to 6-7 Figures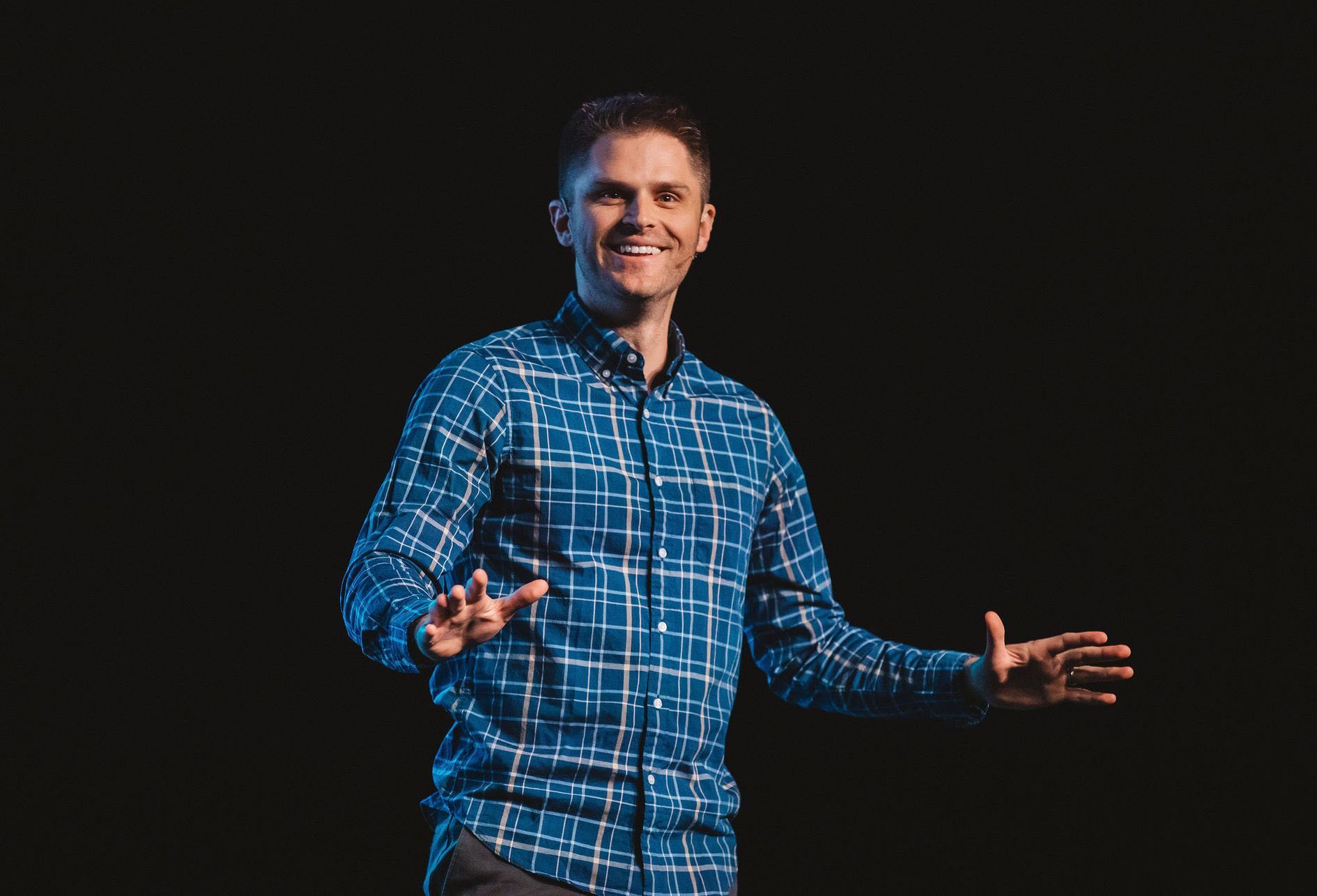 WHY THOUGHT LEADERS CHOOSE MARKETING MASTER PLAN

In-Depth Marketing Assessment. I'll conduct an honest evaluation of your current marketing strategy so you know exactly what might be holding you back.
Custom Marketing Strategy. I'll uncover the shortest path between you and your success, so you can get your message out powerfully and dominate your niche—even if you're not a marketing guru.
In-Person Coaching. With the Marketing Master Plan™ Workshop, you will get private coaching and done-with-you services at a 3-day retreat with me in Denver, Colorado.
Accountability & Support. You'll get weekly scheduled Zoom calls for the full quarter, with other high performers just like you, to keep you focused and moving in the right direction.
Video Sales Tools. We'll create a professional video that tells your story powerfully and makes you look awesome—even if you hate being on camera.
Networking Support. I'll teach you how to have conversations with the top players in your industry, so you can meet them at their level, become peers, and form key partnerships.

"For three years, Charlie and I worked together, most notably on The 4-Hour Body and the Opening the Kimono event. It was one hell of a ride. We had a lot of fun, and we had some huge successes."
Tim Ferriss, Author of five #1 New York Times Bestsellers, including The 4-Hour Workweek



"Charlie is the best. If you have the chance to work with him, do it. Highly recommended in every sense."
Tucker Max, Co-Founder of Scribe, Author of four #1 New York Times Bestsellers



"Charlie is one of the most talented marketers and entrepreneurs I've ever worked with. A true gem. I highly recommend him."
Ramit Sethi, Founder of I Will Teach You to be Rich, New York Times Bestselling Author
GET A FREE MARKETING ASSESSMENT

Stop wasting money on marketing tactics that don't work. Schedule a meeting, and I'll conduct an in-depth audit of your current marketing strategy for free.
During your assessment, we will uncover opportunities for growth, where your strategy might be falling short, and next steps you can follow to achieve your goals. Whether we work together or not, you're guaranteed to get massive value on the call.